Industrial Environmental Management and Energy Student Interest Group (IEME SIG)
The Industrial Environmental Management and Energy (IEME) Student Interest Group attracts students from the private, public, and nonprofit sectors who are interested in industrial ecology. The IEME SIG represents a variety of interests, including environmental management, energy, climate change, transportation, and corporate social responsibility.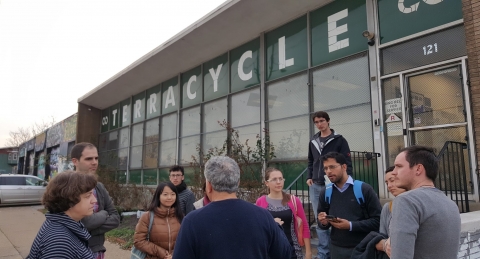 Each year, IEME organizes social events, field trips, an alumni panel event and guest speakers. Previous events have included a speaker series on energy by visiting faculty, field trips to Terracycle, and internship panels. IEME students work closely together, inside and outside the classroom, sharing interests, inSIGhts, and lots of pizza. Want to get involved? Email cie@yale.edu to get on the IEME mailing list.