In collaboration with National University of Singapore (NUS), this projects aims to apply methodology and idea in industrial ecology to enlighten sustainable urban planning in Jurong Lake District, Singapore. This new district in Singapore is comprised of Lakeside and Jurong Gateway, and will be developed into the biggest lakeside destination for business and leisure in the West Region. Centrally located in the West Region, which houses a quarter of Singapore's population of 4.2 million, the 360 ha Jurong Lake District will be developed to a key commercial hub, which is identified as one the of three regional centers under Singapore's Concept Plan, as well as a recreational area with new parks, shopping areas and more water activities.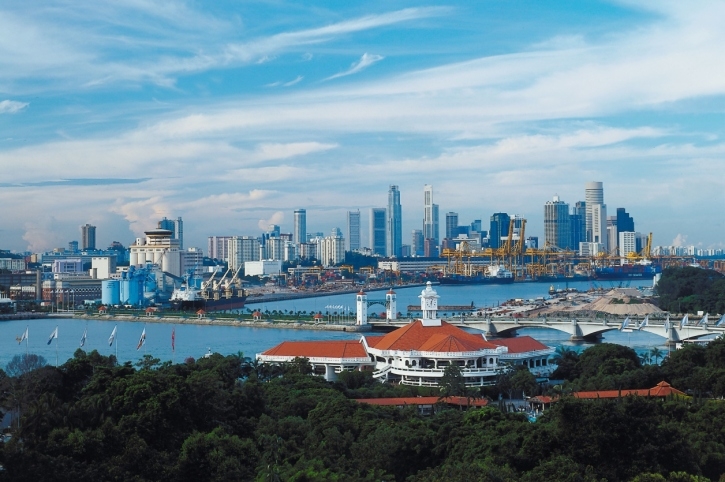 During the first phase of the project, the researchers conducted vast field surveys to understand the household waste generation and disposal/recycle in Jurong Lake District. In terms of waste composition, our study showed that 44% of the residential waste by weight is composed of paper and paper products (40% of the paper is recyclable). Food makes up 23% of the waste. The "other" category makes up 14% of the total composition of waste stream. Plastics make up 11% of the waste stream. 6% is recyclable; 5% is unrecyclable. Glass products make up 6% of waste stream. 4% is recyclable; 2% is unrecyclable. All metal waste is deemed recyclable, and makes up 2% of the waste stream. Based on the result and comparison between Jurong Lake District and the whole Singapore, we suggest that waste management programs tailored to the residential sector should focus on the local processing of paper and food waste.
Also, in comparing the generation rates and the actual recycle rates of different waste categories, we concluded that the most improvement can be made in recycling glass and plastic. However, because more plastic waste is produced than glass waste in terms of weight, efforts should be focused on improving the recycling rate of plastics. We also did a survey concerning residents' recycling practices, which revealed that the convenience of recycling plays a critical role in encouraging residents' recycling behavior. Survey results also shed light on the effectiveness of Singapore's current recycling programs and activities.
An ongoing part of the Singapore project is to evaluate the sustainability of Jurong Lake District's development plan. We aim to develop both baseline plan and potential scenarios in terms of waste management, water consumption and energy consumption, taking the technological and financial feasibility into account. We aspire to make urban planning and policy implications in the development of Jurong Lake District. 
Research Team:
BinBin Jiang, John Good, Cong Xu, Keith Lee, Huijia Phua, Weslynne Ashton, Nedal Nasser
Partner:
National University of Singapore