Hawaii
The Hawai'i project was started in 2006 to apply the industrial ecology systems perspective to understanding resource flows there, thus expanding our experience with industrial ecology in island settings. Research is being conducted on both Hawai'i (the Big Island) in collaboration with the Kohala Center and on Oahu, home to Honolulu, with support from the Hawai'i Community Development Foundation.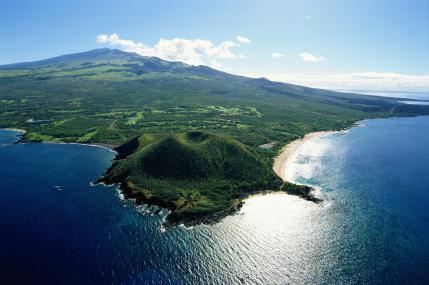 Hawai'i (The Big Island)
In 2006, Yale graduate students, through the Center for Industrial Ecology,   conducted baseline material flow and energy end use analyses on the Big Island.
 
Material imports, usage and exports for Hawai'i Island 2005
In 2007, researchers led by Dr. Jeremiah Johnson, prepared an extensive energy sustainability plan with a comprehensive suite of recommendations for nearly halving the island's fossil fuel dependence. These recommendations were focused in two areas:  increasing the use of renewable energy sources for supplying the island's energy, and reducing final demand through energy efficiency measures such as green building design. The plan was supported by the County Government of Hawai'i in cooperation with the Kohala Center. Historic primary energy use in Hawai'i Island, with projected future use and gains achieved through energy efficiency and renewable energy actions.
Oahu Island (Honolulu)
Research began in Honolulu with a careful examination of an industrial cluster in the Campbell Industrial Park led by Yuko Miyata. The project explores the ability of co-located firms to use each others by-products including water and wastewater, recovered energy, and materials that would otherwise need disposal as waste.  This project was a foundational study for the "Uncovering" Industrial Symbiosis project.
In 2008, Center for Industrial Ecology researchers began the "Waste and Material Flows in Oahu:  An Industrial Ecology Approach" project examining the overall flow of materials in and out of Oahu, sectoral- and firm-level material use on the island, and existing recycling infrastructure, policies and practices.