Students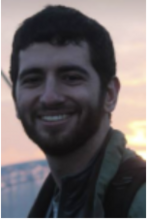 Matthew Gordon
Doctoral Student, Yale School of the Environment
Matt's research deals with the industrial ecology of cities and economic development. He grew up locally in Madison, CT. Before coming to Yale he worked as a Senior Analyst at the New York City Economic Development Corporation. Current work:  Waste systems in developing countries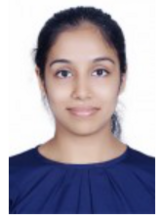 Aishwarya Iyer
Doctoral Student, Yale School of the Environment
Aishwarya's work so far has dealt with urban residences in India. She will be working on creating a detailed understanding of existing residential archetypes, their energy and material consumption, and understanding of future developments in the urban areas of India through her PhD.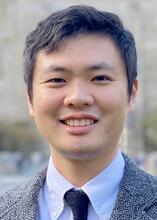 Koichi Kanaoka
Doctoral Student, Yale School of the Environment
Koichi's interest lies in examining how businesses can drive the decoupling of economic growth from environmental impacts, including by leading society's transition to a circular economy. His research focuses on understanding the environmental, economic, and strategic benefits of inter-firm reuse of industrial by-products (industrial symbiosis). Koichi is also interested in organizational questions such as how belonging to an industrial symbiosis network affects the behavior of firms and how environmental management can be integrated into core corporate strategy.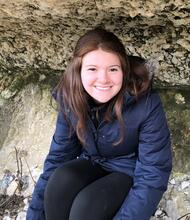 Jennifer Kroeger
Doctoral Student, Yale School of the Environment
Jennifer is interested in life cycle assessment and feasibility of natural climate solutions, including biochar and enhanced weathering. Prior to Yale, she worked as a Baccalaureate Fellow at the Science and Technology Policy Institute in Washington D.C..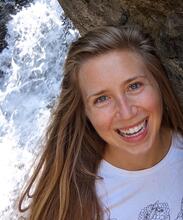 Alyssa Menz
Advisor: Marian Chertow/Daniel Esty
Alyssa is interested in the intersection of corporate sustainability and international development, with a specific focus on understanding how multinational companies can spur environmental innovation in emerging and developing markets. Prior to Yale, Alyssa spent five years as an international development professional working on projects related to sustainable development, entrepreneurship and innovation, local content, and energy transitions.
Hannah Wang
Doctoral Student, Yale School of the Environment
Hannah is interested in artificial intelligence and sustainable industrial operations, including developing methods to help assess and optimize systems of biomass-derived products and new technologies. Prior to Yale, she has worked on projects related to biomass, wastewater treatments, and network analysis.